Today, on International Women's Day, we would like to introduce you to four Croatian women. These women are inspiring, because they spend their days pushing the boundaries of knowledge in artificial intelligence, IT, reproductive biology, ecology, biochemistry and enzymology. They are female researchers working in the male-dominated fields of science, technology, engineering and math (STEM) - fields where women account for only 28% of the world's researchers.
While some of these scientists are already recognized beyond Croatian borders, others are just starting out their careers. What they also have in common is that their research is being financed through World Bank loans that support the Unity through Knowledge Fund (UKF). This fund finances collaborative projects for Croatian scientists, and scientists of Croatian origin, who are working for international research institutions, focusing on the career development of young scientists and researchers.
The UKF provides an excellent example of how employing an unbiased, transparent, and competitive selection process can allow women researchers to excel. Of the 130 grants, awarded, 64 were given to women applicants.
-------------------------------------------------------------
Dr. Gabriela Vuletin Selak, of the Split Institute for Adriatic Crops, has dedicated most of her scientific research to the reproductive biology of olives. She is currently studying the Olea europaea L. - one of the most commercially important fruit species in the Adriatic area of Croatia. With its growing commercial importance, olive cultivation has been increasing over the past three decades, while the genetic structures of orchards have been undergoing changes with the constant introduction of foreign varieties.
Through her work, Gabriela is providing invaluable information to Croatian olive growers about which cultivars to plant together, so that their mutual pollination and fertilization provide optimal results. Her work is so appreciated by olive growers that the Association of Olive Growers and Olive Oil Producers of the Split-Dalmatia County gave her an award for scientific research and publishing in the area of growing olives.
Gabriela's love for science started at a young age. She was a curious girl, spending hours exploring the outdoors and the shores of the Adriatic to see what wonders she could find. She loved asking questions about the world around her. For her, science is about working hard and playing around with the most interesting "toys" in order to answer those questions. The Mediterranean landscape played a decisive role in her career path. Olives have become her scientific choice; olive orchards her lab.
-------------------------------------------------------------
The Zagreb-based professor, Dr. Bojana Dalbelo Bašić, shapes intelligent systems through inspiration from human reasoning and learning patterns. Bojana leads several international and domestic projects in the field of artificial intelligence, machine learning, and data and text mining, and has published over 100 scientific and professional articles and papers. Her research landed her a spot on the list of the 50 most influential women in the Croatian IT industry.
Bojana, who works at the Faculty of Electrical Engineering and Computing, is leading the UKF financed project "Event Retrieval Based on Semantically Enriched Structures for Interactive User Tasks (EVERBEST)," together with another female researcher - Prof. Nataša Milić-Frayling from the University of Nottingham.
Through EVERBEST, the two researchers and their team are focusing on researching event-focused information needs of the general public and professionals. With the availability of tremendous amounts of news online, the technical challenge lies in providing event-oriented search and recommendation capabilities that meet diverse information needs. Bojana's team has developed novel techniques and models for event-oriented searches and recommendations grounded in event consumption habits - which will ultimately change information-seeking task models and will provide a valuable service to journalists, news analysts, and the general public.
-------------------------------------------------------------
"Science gives you an opportunity to remain a child and continue exploring with wide open eyes, asking questions and seeking answers each day, hoping that one day this will lead you to new discoveries perfecting the picture of the world as we know it." This is the motto of young Dr. Daria Ezgeta Balić, from the Split-based Institute of Oceanography and Fisheries.
Daria is passionate about the biology and the ecology of mollusks (marine bivalves). Daria and her all-female team of six researchers are working on the UKF-funded project, "Competition between native Ostrea edulis and invasive Crassostrea gigas oysters in the Adriatic Sea – effects on the ecosystem, fisheries and aquaculture."
The Pacific oyster - C. gigas - entered the Mediterranean sea in the 1960's as a response to a decrease in the production of the native Ostrea edulis, caused by parasitic diseases. The non-native, invasive C. gigas started reproducing and spreading outside aquaculture sites, endangering the native O. edulis. The research of these seven young women is the first step towards the establishment of management strategies for C. gigas in the Adriatic Sea and will help estimate the economic impact of the invasive oyster on fisheries and aquaculture.
-------------------------------------------------------------
Prof. Ita Gruić Sovulj, Associate Professor at the Chemistry Department, Faculty of Science, University of Zagreb, tells us that she has a great love for enzymes, since, to her, they are "the marvelous molecules that provide the foundation of life and are the enduring motivation in my scientific life."
Currently, Ita is leading a project concentrated on how the cellular error-correction mechanisms evolved to ensure accurate protein synthesis (translation). She works on enzymes aminoacyl-tRNA synthetases (aaRSs), that attach amino acids to their cognate tRNAs. This is a crucial step in recruiting amino acids for building proteins.
She explains that errors in protein synthesis are toxic to bacteria and are related to neurodegeneration in mammals. Understanding how cells control the fidelity of this process and prevent translational errors, as Ita attempts to do through her research, is therefore highly relevant. Ita's work provides clues on how to create antibiotics that will compromise the fidelity of protein synthesis and kill bacteria.
Ita's research was published in seven papers in respectable journals. For her achievements in strengthening the understanding of aaRS error-correction mechanisms, she received the National Annual Science Award of the Republic of Croatia for 2014 in the Field of Natural Sciences (Chemistry). Ita's scientific knowledge and enthusiasm are shared with many students while she teaches biochemistry and enzymology courses for students of both chemistry and molecular biology.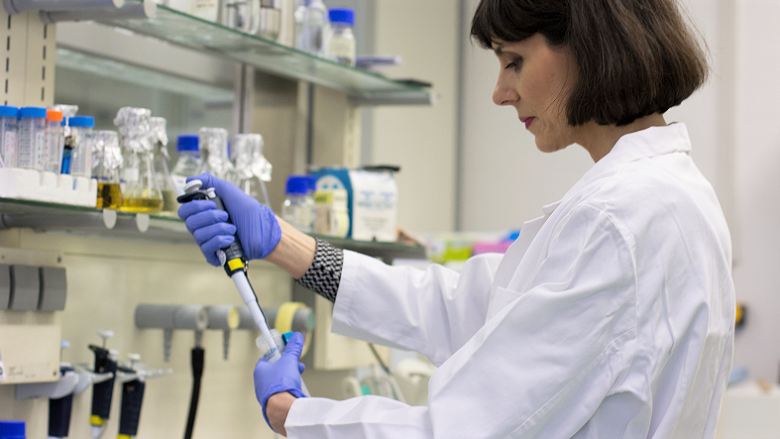 -------------------------------------------------------------
In summary, the experiences of these inspirational women show that the STEM fields, which, globally, are still mostly dominated by men, are now increasingly becoming a place for women as well. Statistics corroborate these improvements, as Eurostat data shows that Croatia's distribution of engineers and scientists by gender was almost 50 percent each in 2016, while the EU average is 40 percent female.
Nonetheless, much remains to be done with regard to gender balance in science. There are still great barriers that discourage women from entering these professions and obstacles continue to block progress for those already in the field. Women have to work harder to get recognition. Hopefully, by talking and spotlighting accomplished women in STEM fields, more young women will be inspired to take on this challenge and become scientists who may change the world through their research and discoveries.